Redwood Coast Medical Services (RCMS) providing quality healthcare to the coastal communities of Mendocino and Sonoma Counties since 1977.
---
2015 Thanksgiving Holiday Hours
for RCMS Health Centers
---
Horarios de trabajo durante el Dia De Accion De Gracias
para los centros medicos de RCMS 2015
---
Healthy Habits

Wednesday, December 2 at 5:30 PM

Holiday Magic



Celebrate Holiday Magic at the December Healthy Habits meeting with the members of RCMS' Behavioral Health team - James Dotson, Jeff Nerney, and introducing Oscar Carbajal!
Healthy Habits takes place the first Wednesday of every month at Suite E, Elaine Jacob Center 38550 S. Highway One, Gualala and is a FREE program of RCMS led by Trish Miller, R.N. & Jacquie Lappé, R.N., Diabetes & Hypertension Educators. For more information, call 884-4005, Ext. 139.
---
Shamli Tree Time Event
Wednesday, December 16th, 4 PM - 6 PM
at Sundstrom Mall in Gualala
Each year hundreds of beautiful, handmade hearts decorate a huge tree generously donated by the Sundstrom family.
And every heart on the tree is placed there in memory of a loved one.
Celebrate the lives and memories of so many of our friends and family at this annual event.
For more information please contact Karen Wilder at kwilder@rcms-healthcare.org or call 884-4005 x 140.
---
Open Enrollment for Medicare Part D
Open Enrollment for Medicare Part D (Drug Insurance) for 2016 (effective January 1, 2016) is from October 15 to December 7, 2015. Everyone is encouraged to review their coverage yearly as premiums and drug coverages changes; frequently savings may be made by changing plans or insurance companies during this open enrollment period. For help in reviewing your current drug plan or other inquiries please contact Richard Henrikson, RN, RCMS Nurse Case Manager at 707-884-9069.
---
Covered California Open Enrollment:
Now through January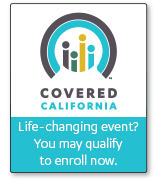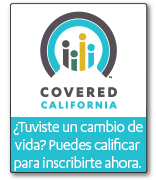 Do you need health insurance or need to compare and/or change your plan? Come talk to RCMS Certified Enrollment Counselor Cassondra Christensen about your options.
Cassondra can help you apply for Medi-Cal or for private insurance through Covered California, and will determine if you are eligible for financial assistance. She can also answer your questions about penalties for not having insurance (or how you may qualify for an exemption), what options for coverage are available, or just help you better understand your new coverage.
The open enrollment period to apply continues through January 31st, 2016.
Call Cassondra at 882-2189 ext. 103 with any questions or to set up an appointment.
---
Job Openings
The Electronic Health Records (EHR) Information Technology (IT) Specialist is responsible for the overall function and specific tasks associated with the operation of software applications within Redwood Coast Medical Services (RCMS). Read more →

Every third weekend, 8am - 6pm, on call as needed. Job Requirements / Qualifications: California Radiologic Technologist certification; CPR certification. Read more →

RCMS is currently seeking a full time Registered Nurse - Must have current RN license in California, strong clinical background, practical knowledge of pharmaceuticals, current CPR certification, and be teamwork oriented. Read more →

Full Time, Family Practice Physician
Redwood Coast Medical Services, Inc. (RCMS), a Federally Qualified Health Center (FQHC), is seeking to add a Board Certified Family Practice physician to its well-established and well-respected Primary and Urgent Care practice in Gualala and Point Arena, on the Pacific Coast in Northern California.
Read more →
---

The mission of Redwood Coast Medical Services (RCMS) is to provide high quality, family-oriented, community based primary medical and dental care, including a broad range of preventive health services to residents and visitors within the coastal areas of Southern Mendocino and Northern Sonoma Counties.

Sonoma-Mendocino coast RCMS is a not-for-profit health center providing a full range of healthcare services at its three clinics located in Gualala and Point Arena. Services are designed to meet identified needs of the community services, are integrated with other existing healthcare services and systems, and are evaluated on a regular basis to assure that community health needs are being met.